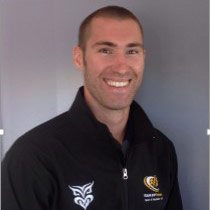 Lead Strength and Conditioning Coach
Aspire High Performance Centre
Kia Ora!
My name is Logan Posthumus. I am the Lead Strength and Conditioning Coach at the Aspire High Performance Centre located in Tauranga, New Zealand. I have been a Strength and Conditioning coach for the last 7 years and have experienced Strength and Conditioning as an athlete for about 15 years. These experiences have helped me understand the S & C process from both perspectives. Over the years, I have been able to work with a variety of elite athletes ranging from the New Zealand Rugby All Blacks, New Zealand Rugby Sevens, New Zealand Beach and Indoor Volleyball athletes, Bay of Plenty/Waikato Magic Netball, and NZ Elite Level Wrestlers and Boxers. I have also trained many other athletes in sports such as; cricket, hockey, swimming, and more. My goals and aspirations within sport now revolve around helping athletes become the best they can be and achieve at the highest level possible. I want to reduce the risk of injury as much as possible, make strengths even stronger, and weaknesses non-existent!
I am also an Academic Staff Member and Researcher at the Toi Ohomai Institute of Technology in Tauranga, where I teach Human Anatomy and Physiology, Nutrition, Strength Training and Conditioning, Exercise Prescription, and Coaching. I have a Bachelor in Sport and Recreation, specialising in Exercise Science from Auckland University of Technology (AUT) and have completed a Post-Graduate Diploma in Sport and Exercise Science, specialising in Strength and Conditioning. I will soon be starting my PhD within the area of Strength and Conditioning research.
I look forward to working with you! Better Never Stops!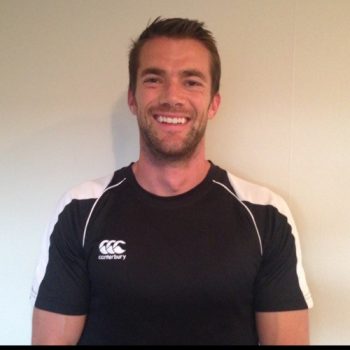 Strength and Conditioning Coach
Aspire High Performance Centre
My passion for strength and conditioning stems from competing in sports at a representative level both here and abroad, where I have had the opportunity to be coached by some of the industry's best strength and conditioning coaches. This has enabled me to craft my own blend of coaching, which emphasises athlete wellness and achievement in not only their chosen sporting fields, but throughout their daily lives. I have worked with a range of elite athletes from different codes such as; Cook Island Canoe Slalom Olympic Team, Volleyball New Zealand athletes, Athletics New Zealand athletes, Surfing New Zealand athletes through to athletes who are looking to improve their performance and lifestyle at a social sporting and everyday level. I have also had the opportunity to assist the All Blacks in the gym.
My own strive for a healthy, yet social lifestyle led me to the Bay of Plenty, where I am continuing my studies through AUT (Auckland University of Technology) in the field of sport science. This is helping ensure my coaching is best practice and continually evolving to what is best for each of my athletes.
"My goal is to not simply make the athlete better, but to make the athlete the best they can be".